If you're anything like me, you'll groan slightly when coughing up those couple hundred dollars for travel insurance. Living in British Columbia my entire life, the possibility of experiencing a natural disaster never weighed on my mind. However, as I arrived in Japan for my exchange, my mindset quickly changed. Within the first week, the local police department visited our dormitory to host a natural disaster safety seminar, evacuation drill, and earthquake simulation for all the international students. I was now 8000 kilometres away from the comfort of home and suddenly the possibility of experiencing a natural disaster was all too real. I only had to wait 2 weeks to feel my first earthquake and it stopped me dead in my tracks. It was over as quickly as it began – the only trace left was the gentle sway of my ceiling light fixture. I came to the realization that preparedness is truly all you can do, and even then, there is no way to predict the time and place you'll be when disaster strikes. Here are some tips on preparing for and reacting to natural disasters:
Earthquakes

Perhaps one of the scariest of the natural disasters on this list, earthquakes can occur at any magnitude, at anytime. For this reason, memorizing the evacuation routes at home, school, work, and even the train station you frequent the most, is incredibly important. Prepare a backpack with some survival essentials:
1 gallon drinking water
Three-day supply of non-perishable food
flashlight
matches
extra batteries
whistle
dust mask
first aid kit
In the event of an earthquake, you'll need to make a split decision of where to situate yourself. If the building is older, doorways and stairwells are thought to be the safest place. However, in more modern buildings, ducking under a table is the best course of action. When the quake subsides, survey your surroundings to ensure debris has finished falling and evacuate the building. When outside, stand away from buildings, trees, streetlights, and powerlines.
Volcanoes

If your travels take you into The Ring of Fire and you find yourself near an active volcano, do some research beforehand. Check recent reports to ensure the volcano hasn't been showing any signs of activity. Even if the reports are clear, have a solid evacuation plan just in case. In the event of the worst case scenario (volcanic eruption), protect yourself during the ash fall by wearing long sleeve shirts and pants, using goggles, and protecting your lungs with a dust mask or damp cloth. Always follow evacuation orders and seek shelter indoors.
Tsunamis

Tsunamis are triggered by major earthquakes beneath the ocean floor and often times after a sizeable quake is felt on a coastline, a tsunami warning will follow. Know the height of your street above sea level and distance from the coast. When planning an evacuation route from your home, work, or school, choose 3 areas 100 feet above sea level or as far as 3km inland. If you live far enough away that tsunamis pose little threat, ensure you map out evacuation routes for trips that take you near the coastline. The key to preparedness for this particular disaster is simply familiarizing yourself with the area.
Typhoons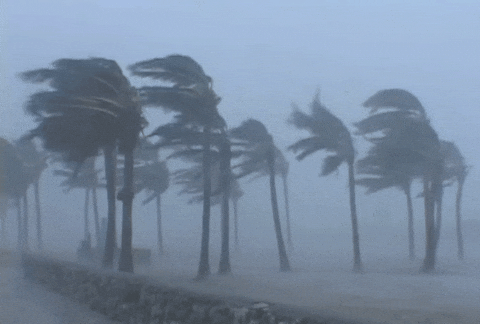 Typhoons are very common occurrence in the western part of the North Pacific Ocean that typically affect countries such as Japan, China, Taiwan, Vietnam, the Philippines, and Korea. Peak typhoon season is from August to October and means increased instances of heavy rainfall and wind during this time. However, while the majority of typhoons pass through, leaving minimal damage or human injury, the danger of intense storms is ever present. A sizable typhoon can bring flooding and flying debris. Ensure you stay indoors, with all doors and windows securely shut. Stay away from windows during the worst of the storm, in case debris comes crashing in. Have an emergency kit ready (just like the earthquake one), as electricity and water may become cut off. Stay away from underground train stations, parking lots, and basements. Sudden and heavy rainfall can cause flash flooding, especially near sources of running water like rivers. Get to higher ground as soon as possible.
By the end of my year in Japan, earthquakes were so commonplace that the first thought to pop into my mind was whether or not to pause Netflix. The worst typhoon experience I encountered was breaking my favourite umbrella due to strong winds. I consider myself lucky. In April 2016, many people in Kumamoto, Japan were not so lucky, when a series of sizable earthquakes devastated the area. The disaster left 49 people dead and resulted in 44,000 people evacuating their homes. However, the quick response and astounding kindness of the nation left me speechless. The Japanese people are no stranger to disasters. Their efficiency and preparedness means they can continue their daily lives without constant fear. I suppose the moral of this story is that you should never let fear stop you from achieving your dreams; for me that was studying in Japan. Travel where your heart takes you…just be prepared!
Ambassador: Devin Martin
Host University: Toyo University, Tokyo, Japan